Protection
How much cash would your family need to maintain their current lifestyle if you die prematurely?
More Info
Remortgages
Think carefully before securing other debts against your home. Your home may be repossessed if you do not keep up repayments on your mortgage.
Remortgaging means switching your mortgage to another deal with another lender without moving property.
Some people switch mortgages because it will work out cheaper for them. For example, the introductory discounted interest rate may have finished with your current lender, and you might get a cheaper deal with another lender.

Other people remortgage to consolidate their debts.

It is worth noting that a remortgage isn't always the most suitable option. Sometimes any saving made by securing a cheaper interest rate can be outweighed by the fees incurred in setting up the new mortgage and converting unsecured debt to secured debt may not be in your long term interest.

If you plan to switch mortgage, remember to look at the overall repayment period too. You may be able to pay less monthly, but check the final repayment date of the mortgage. It may be longer than your current deal.

You may be able to find a new mortgage deal with your current lender – and it may even work out cheaper to do so.

In fact, many lenders allow you to switch your mortgage deal quite frequently.
Securing short term debts against your home could increase the term over which they are paid and therefore increase the overall amount payable. You may have to pay an early repayment charge to your existing lender if you remortgage.
Mortgage Advice Guides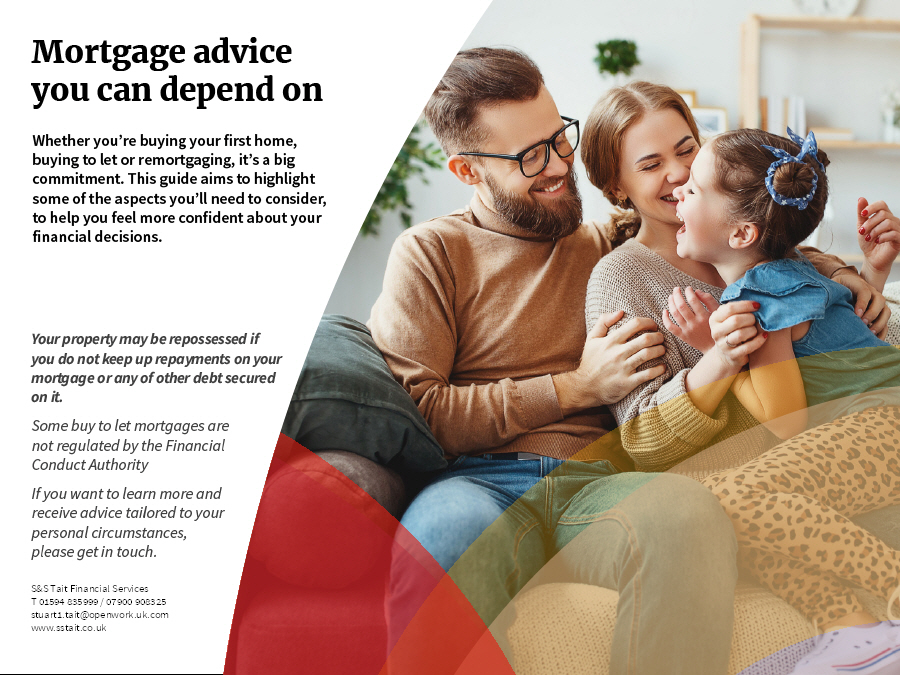 Whether you're buying your first home, buying to let or remortgaging, it's a big commitment. This guide aims to highlight some of the aspects you'll need to consider, to help you feel more confident about your financial decisions.

Buy to Let Mortgage - advice you can depend on........Whether buying your first Buy to Let property, adding to your property portfolio or remortgaging, this guide gives an overview of the main considerations.

Mortgage advice you can depend on..... Whether you're buying your first home or a homeowner looking to move, Help to Buy schemes assist people in taking their first steps towards buying a home to call their own. This guide aims to help you feel more confident about your financial decisions.
Calculators
We've provided a selection of useful calculators below. Please note that whilst the calculators are accurate, they perform generic calculations that do not take into account your individual circumstances. They should be used as a guide only and not relied upon.
Please also note we do not store or see any of the information you input to these calculators.
---
Indices
Value
Move
%
FTSE 100
7,234.03
26.32
0.37
FTSE All Share
4,123.97
16.09
0.39
Currencies
Value
Move
%
Euro
1.19
0.00
0.10
United States Dollar
1.38
0.00
0.30
Data is compiled by Adviser Portals Ltd every 60 minutes. Information is not realtime. Last updated: 17/10/2021 at 10:00 PM